Enhancing access to environmental justice in Visegrad region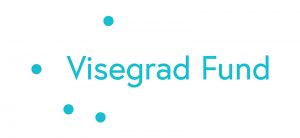 EU environmental policy is one of the most advanced in the world. Yet the EU has not legislated on access to justice (AtoJ) to challenge all infringements of environmental laws, as provided in Art. 9(3) of the Aarhus Convention. The issue is important for impacts on environmental protection and means to ensure accountability and good governance.
VIA IURIS is a member of the network of environmental lawyers Justice & Environment (J&E) where it is currently one of the beneficiaries of a project funded by the EU aiming at enhancing access to environmental justice in 8 selected Member States. This project includes: – Analysis of the main laws enabling AtoJ – Development and dissemination of awareness-raising materials for judiciary, bodies responsible for administration of justice, public administrations, public interest lawyers – Preparation and delivery of trainings on AtoJ.
The mission of J&E is to strive to improve EU environmental legislation and its implementation for the benefit of environment and people across Europe. This project fulfills the mission of J&E by allowing closer coordination and cooperation in a key area, access to environmental justice in the V4 region. This project will help maintain the Visegrad 4 Aarhus Center established by J&E and its V4 members by the funding from the International Visegrad Fund.
Regional cooperation is key to the functioning of the J&E, being a network of public interest environmental law NGOs. Cooperation in the V4 region is even more crucial, given that the core (founding) NGOs of J&E, including VIA IURIS are from the V4 countries and still the most active members are from this geographical subregion of Europe.
The project is co-financed by the Goverments of Czechia, Hungary, Poland and Slovakia through Visegrad Grants from International Visegrad Fund. The mission of the fund is to advance ideas for sustainable regional cooperation in Central Europe.
We thank the International Visegrad Fund for its trust and support in this project.
For more information visit the main project website.